Preparations for the 2024 show are underway! 
Our community is filled with talented singers, musicians, dancers, and actors. Our 2023 show featured:
3 Attorneys

5 Elected Officials

1 Firefighter

1 Engineer

1 Nurse

2 Full-time Farmers

5 Students

13 Fathers

13 Mothers

2 Married Couples

3 Sets of Siblings

2 Singers Have Been in Every Show
The Fabulous Fifties Foundation
The Fabulous Fifties Foundation was formed by a group of Fabulous Fifties Show veterans and enthusiasts. Their desire is to see the show funds have a greater impact in Lincoln County. For years, show proceeds were donated to an organization that split the funds among an eight county area.

With the formation of this 501c3, funds may now be used to serve locals facing illness, accidents and hardships. The Foundation is delighted to see the talent of locals musicians and actors benefit their neighbors, coworkers, and community members.

The Foundation board consists of 2 show directors, 9 singers, and 2 supporters. Each member of the board is a respected community leader committed to serving Lincoln County.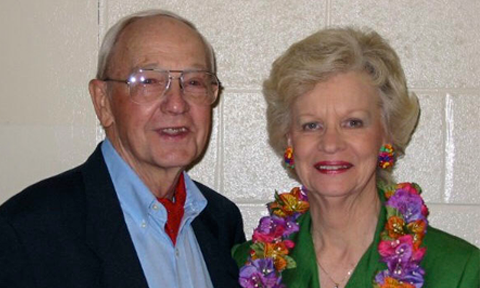 The Fabulous Fifties Show
Peggy Mann, a local arts enthusiast, had been to see a show in Shelbyville, Tennessee. On her way home, she told her husband, Ralph, "I believe we can do something like this in Fayetteville, and it will be a good fundraiser for our community."

As Peggy brain stormed ideas with Cary Sullivan and Edith McKay, her idea became a reality. Edith began working on a script, and Cary began recruiting talent.

On a wing and a prayer, they finished the first year. Locals, along with people from other communities sent cards, flowers, and gifts to the cast members. There were even gold stars placed on the dressing room doors back stage.

Over the years the show has grown from two shows to nine. Money was donated to the American Cancer Society for the first twenty years, then to the Multi-County Cancer Support Network. Now, show proceeds go to the Fabulous Fifties Foundation, a 501c3 formed to serve families in Lincoln County.

The show is highly anticipated by the community and surrounding areas. As early as November calls come in with inquiries about ticket sales. Countless hours of practice, preparation and laughter make this show a joy for those on and off the stage.

As Helen Keller stated, "Alone we can do so little, but together we can do so much."